Your profile picture, also known as your avatar, is what others see next to your username in Discord. A good profile picture and username combination is a great way to bring some personality to your profile. It's also a great way to establish an identity in the various Discord communities you're a part of.
If you're ready to move on from Discord's generic default profile picture, then check out our tutorial below on how to change it.
How to Change your Profile Picture / Avatar in Discord
Desktop
In Discord, click the gear icon next to your name in the lower left corner.

Under My Account, click the Edit button next to your username and account information.

Hover your mouse over your current profile picture and click Change Avatar.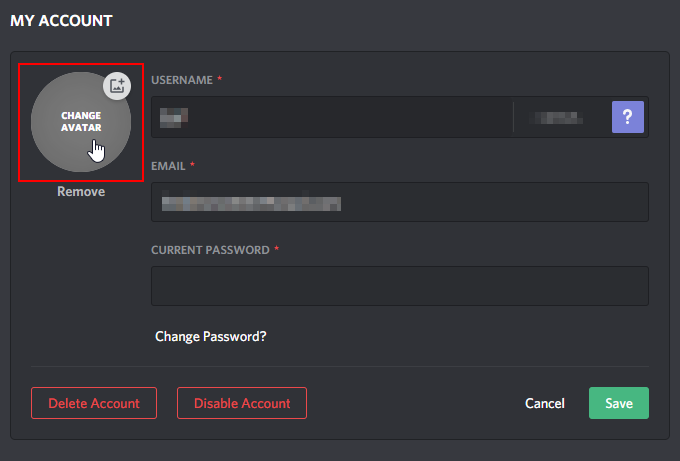 Browse for the image you want to make your profile picture and select it! Use the preview window to adjust how the image is cropped and click the Apply button when you're happy with the results.
Make sure to click the green Save button after uploading and cropping the image to finish changing your profile picture!
Mobile
In the Discord App, tap the hamburger menu icon (

) at the upper left and then tap your profile picture at the bottom right.
Under User Settings, tap My Account and then tap your current profile picture on the second screen that appears.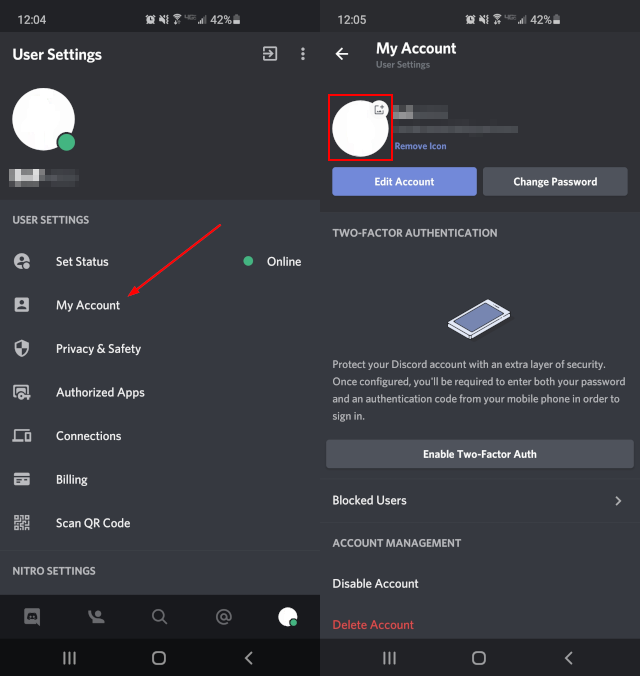 Browse for the image you want to make your profile picture and select it! In the preview window that appears tap Crop if you wish to adjust how the image is cropped, otherwise simply tap Upload.
Final Thoughts
Customizing your Discord profile is easy! If Twitch is something you're into, then take a look at how to link your Twitch account to Discord.
Struggling to find a good profile picture for Discord? Try looking at the collection of avatars at discordavatars.com. If you're a Discord Nitro user, you can even use GIFs as your avatar.