Google Calendar is a fantastic free tool for managing your schedule. I personally use it to keep track of, and remind myself of, my routine monthly events. While I'm more of a casual user, Calendar power users might occasionally run into problems where a complete reset is looking like the best solution. For example, an importing disaster that creates a ton a duplicates might call for a complete do-over. In this article, we'll take a look at how to delete all events in Google Calendar so you can start anew with a clean slate.
How to Delete All Events & "Reset" Your Google Calendar
Unfortunately Google Calendar does not let you select multiple one-time events and delete them with a single action. You could delete individual events one by one, but the easiest way to delete all events from a calendar is to simply delete the calendar itself and recreate it.
Desktop
Open Google Calendar and sign in to your Google Account.
Click the Cog icon at the upper right corner and select Settings.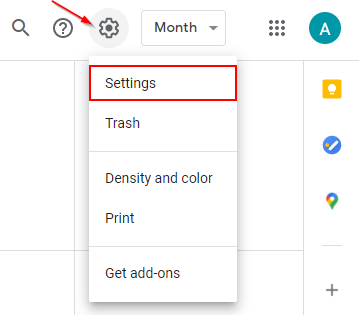 Click the calendar you wish to delete all events from under Settings for my calendars at the lower left.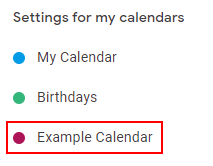 On the right, scroll all the way to the bottom and click the Delete button under Remove calendar.

Click Permanently delete in the confirmation box that appears.
To recreate your calendar, exit settings (click the back arrow at the upper left), click the + symbol next to Other calendars at the lower left and select Create new calendar.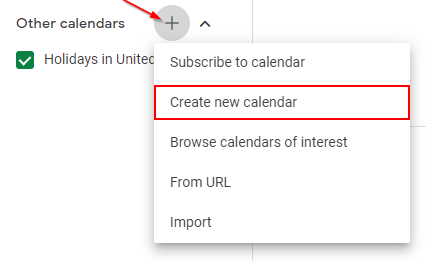 Name your calendar, optionally add a description, and click the Create calendar button.
Mobile
At the time of writing, there is no way to delete a calendar on mobile via the Google Calendar app. Google's help portal on this topic simply states "To delete a calendar, open Google Calendar on a computer."…
Luckily, there is another way to delete a calendar from mobile if you don't have immediate access to a computer – here's how.
Open your web browser and navigate to calendar.google.com.
Tap the Desktop link at the very bottom of the screen to switch to desktop view.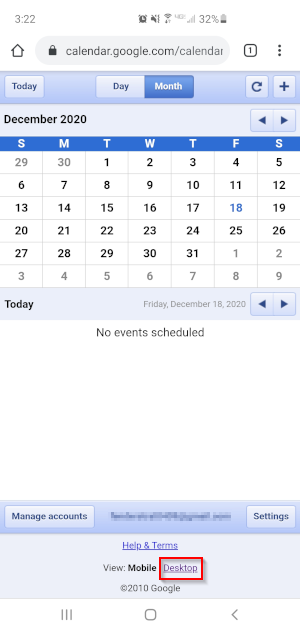 Follow the same instructions from above as if you were on a desktop computer.