Anyone that manages an email inbox knows how quickly things can get out of control. Over time you can end up with thousands of unread emails that you'll probably never be able to read. This can create a situation where you're unable to tell which emails are actually new and which aren't.
Gmail provides a ton a functionality when it comes to filtering emails and performing bulk actions. You may have already found that you're able to mark the first 50 or 100 emails as read but even doing that would take far too long. The option to select everything can be a little hard to find so we're here to show you how to mark all emails as read in Gmail.
How to Mark All Emails as Read at Once in Gmail
Step 1: Open mail.google.com in your web browser, sign in, and then click Inbox on the left
Step 2: Click the check box above your emails and to the left

This will select all emails in your inbox, turning them blue.
Step 3: In the grey box that appears above all selected emails, click the text that says Select all x conversations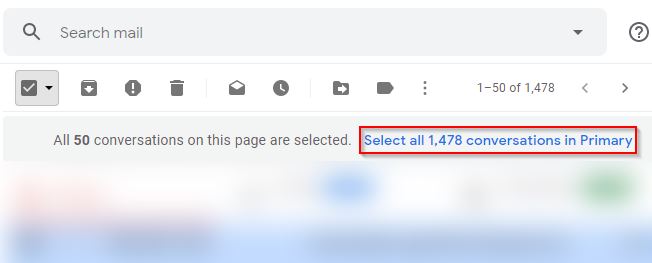 Step 4: Click the 3 dots above the grey bar and select Mark as read
You can also click the Mark as read icon to the right of the trash icon.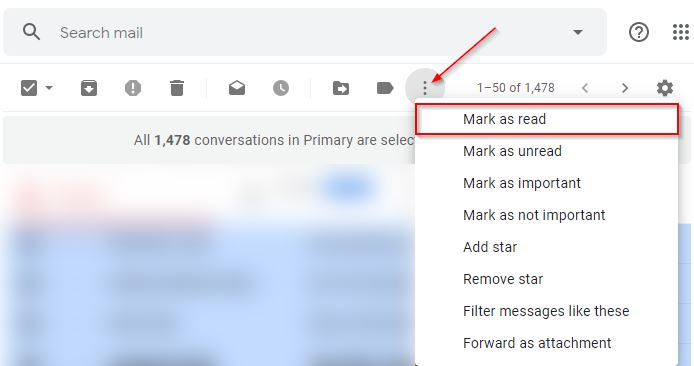 Step 5: Click OK on the Confirm bulk action popup

That's it! Now go enjoy your fresh new start.