Microsoft's collaboration platform, Microsoft Teams, has received a number of new features in the last few months. One of these new features, Multi-Window meetings and calls, has recently been getting a lot of attention. Some time in August of this year, Microsoft issued an update that enabled this feature by default.
Many Teams users were more than happy to receive this update as it had been a popular suggestion in Microsoft's UserVoice feedback program. As with any major software update though, some were left not so happy. Luckily – at least for now – Microsoft allows users to disable Multi-Window meetings in Teams.
What are Multi-Window Meetings?
Multi-Window meetings is a new feature in Microsoft Teams that aims to make multi tasking during meetings easier. Rather than minimizing a meeting window when opening a new chat, the meeting will show in a separate window while you handle other conversations with team members. Chats can even be "popped out" to their own separate window as a part of these new multi-window features.

How to Disable Multi-Window / New Meeting Experience in Microsoft Teams
Update: Unfortunately Microsoft has removed the ability to disable "New Meeting Experience" and it is now the default. This article will be updated if a new solution is found.
In Microsoft Teams, click your profile picture in the upper right corner and select Settings.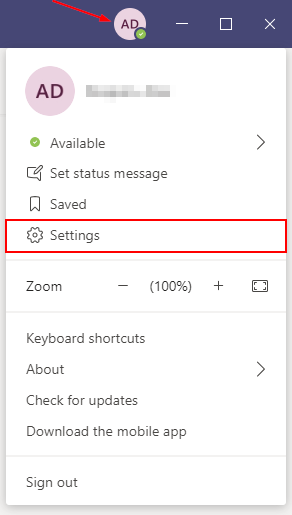 Under the Application section, uncheck the last box: Turn on new meeting experience.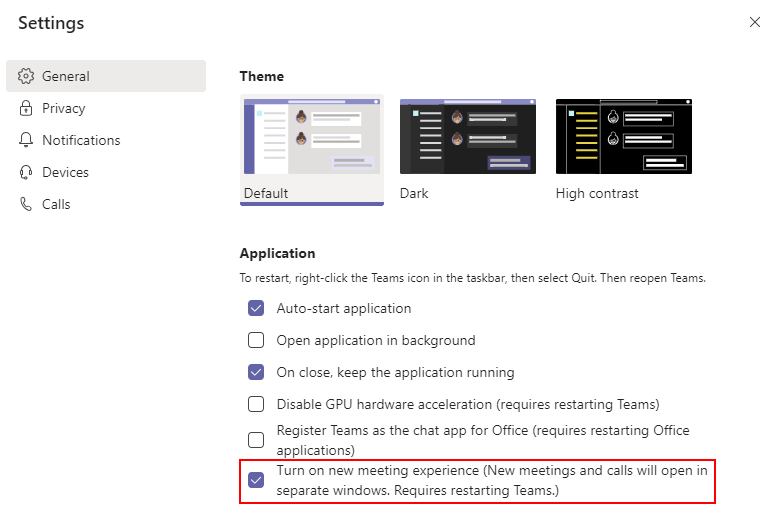 Restart Microsoft Teams. Make sure you close it from the System Tray as clicking the X will only move it to a background task.
To do so, open the System Tray, right click the Teams icon and then select Quit.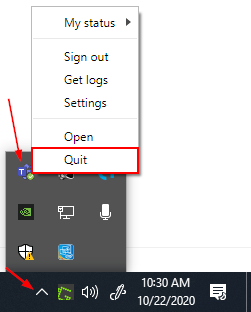 You can always enable this feature again by repeating the last few steps from above!