Many of us who attend Zoom meetings regularly are likely also doing a lot of multitasking. This usually involves moving the Zoom window around or minimizing it all together. These solutions work okay, but you end up either bouncing between your work and the Zoom window or with a "mini-meeting" window floating around somewhere on your screen.
Wouldn't it be nice if you could keep your meeting up while multitasking on background tasks? Luckily, Always on Top is a feature that does exactly this – here's how to enable it for a Zoom meeting.
How to Enable Always on Top in Zoom on Windows 10
During a Zoom meeting, click the blue Zoom icon at the upper left of the meeting window and then click Keep on Top.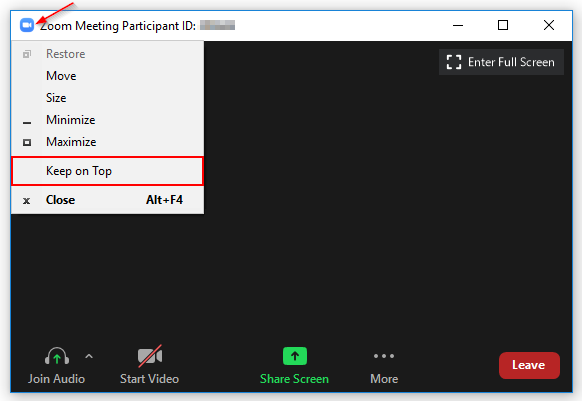 How to Enable Always on Top / Float on Top on a Mac
Apple users also have an "Always on Top" option but it's called "Float on Top" instead.
In the Menu bar at the top of your screen, click Meeting and then select Float on Top.