Reviews are a great way to get a feel for a place before you visit, and to let others know about your experience. Google makes this even easier by integrating user reviews with Google Maps. Sometimes though, experiences change and you may want to edit your original review. You might even consider removing your review entirely.
You'll need to be signed into your Google account to view or manage your own reviews. This tutorial assumes you are signed in, but if not simply sign into your account when prompted.
How do I See my Google Reviews?
You can see your Google reviews in the contributions section of the Google Maps app on mobile or at maps.google.com on your desktop computer. Below, we show you how to get there on both mobile and desktop.
Mobile
Open the Google Maps app and tap Contribute at the bottom.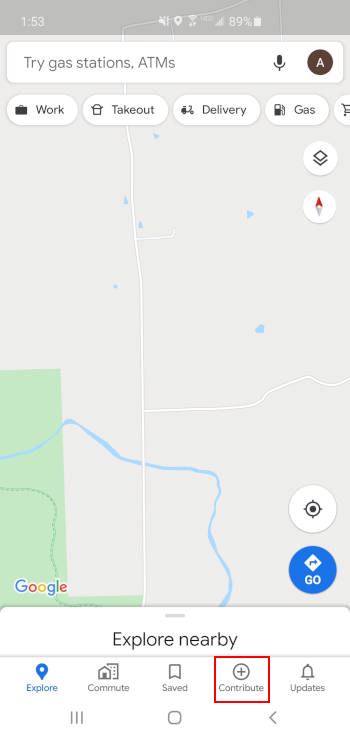 Tap View your profile below your name.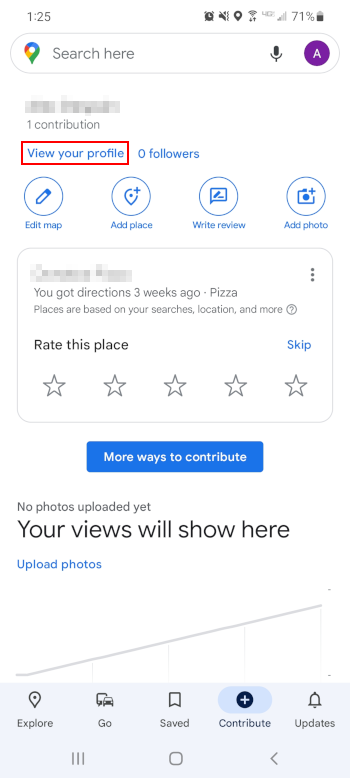 Your past reviews will appear in a list on the following screen.
Desktop
Open maps.google.com in your web browser and click the Menu icon (

) at the upper left.

Click Your contributions near the bottom of the menu that appears.
Finally, click the Reviews tab. Here is where you'll find all of your previous reviews.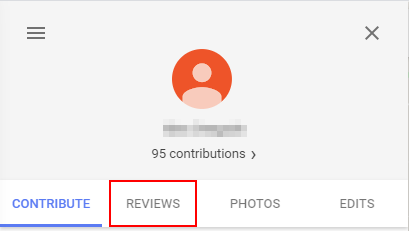 How do I Edit or Delete my Reviews?
Continuing from the steps above, simply tap the 3 dots next to any of your reviews and select Edit review or Delete review.
Mobile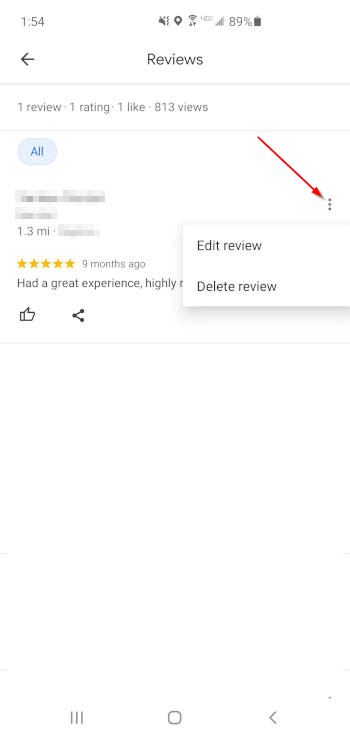 Desktop