Microsoft Teams makes it easy to create a team but what about managing an existing one? Luckily, it's just as easy! Here's how to remove a member from a team in Microsoft Teams.
How to Remove Someone from a Team in Microsoft Teams
You must be the owner of a team to add or remove members.
Step 1: Click the 3 dots to the right of your team and then select Manage team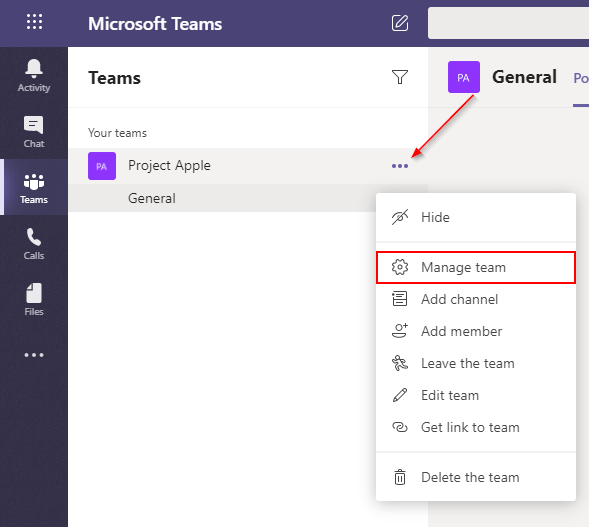 Step 2: Click the X next to the name of the person you wish to remove from the team
Note: There is no confirmation message when removing someone from a team. If you accidentally remove a member from a team, you can easily add them back by clicking the Add member button at the top.