Hosting on Twitch is a great way to build and grow your channel. It's a great way to keep your community together, build relationships with other streamers, and promote content you or your viewers enjoy all while offline. Twitch has even created an auto host tool to make hosting even easier. This tool will allow you to create a list of pre-approved channels that will automatically be hosted when you're offline.
How to Enable and Setup Auto Host on Twitch
Step 1: Login to Twitch and then navigate to the channel settings page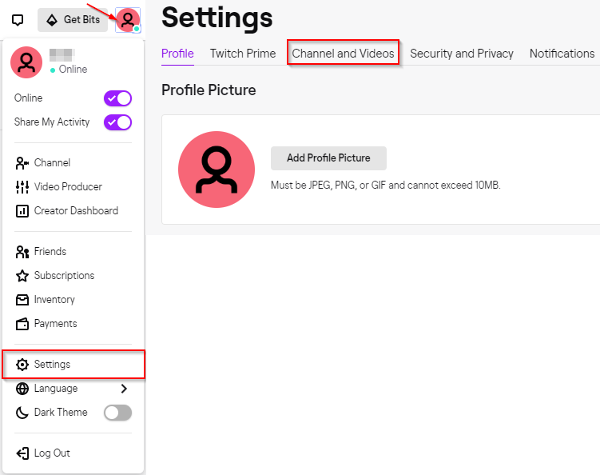 You can also just click the link above as long as you're already logged into Twitch.
Step 2: Scroll down to the Auto Hosting section and click the switch to the right of Auto host channels to enable it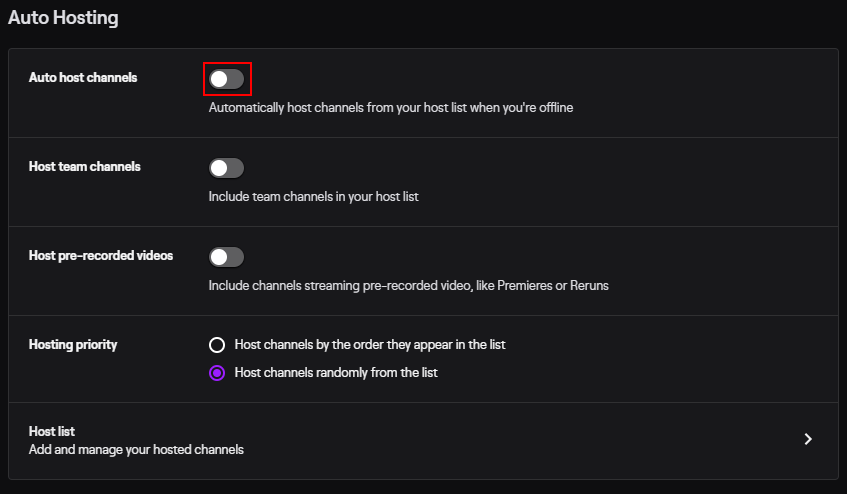 Step 3: Click the Host list button and add channels you wish to auto host while you're offline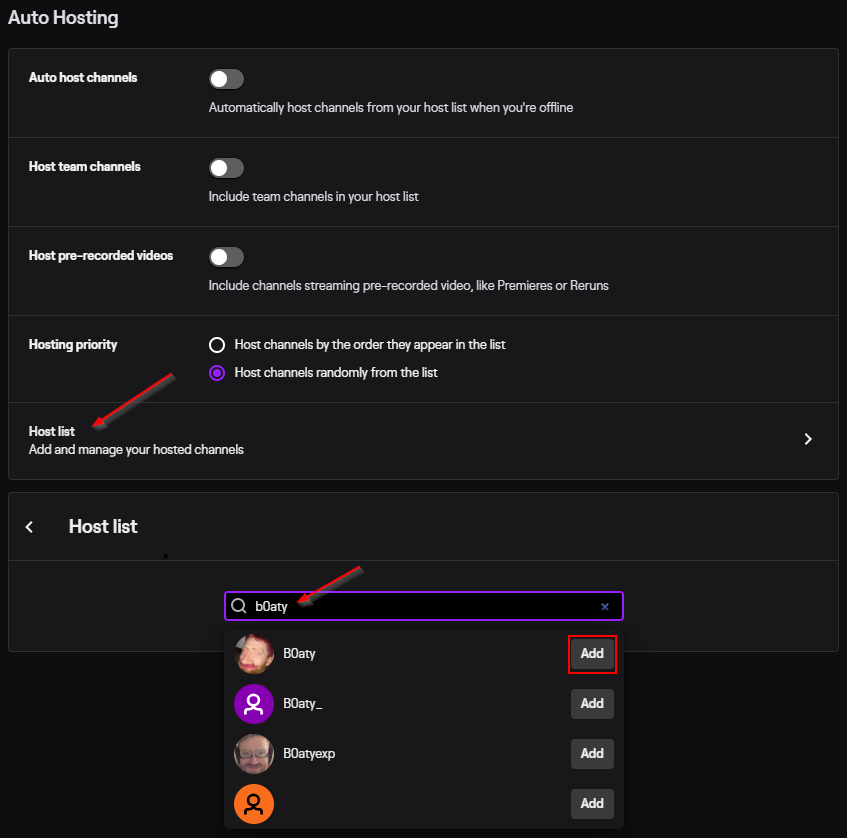 You can also enable team hosting by clicking the switch next to Host team channels. This will prioritize members of your Twitch team over the channels in the Host list. Anyone on your twitch team that is currently live will be hosted before it chooses someone from the Host list.
You might also want to change the Hosting priority setting to host channels that appear in the list first over randomized selection.