Google Sheets is an awesome tool for collaborating and sharing excel files. You may sometimes find that you'd like to share the document as something other than an excel file. Luckily Google Docs allows you to share Google Sheets as a PDF, CSV, and other formats. The most useful thing about this feature is that whatever format you share, it will always pull the latest version. You won't need to update the link if you make changes to the original document.
How to share Google Sheets as PDF, CSV, and other formats
Step 1: Open the excel file you want to share in Google Sheets
Step 2: Click the Share button in the upper right hand corner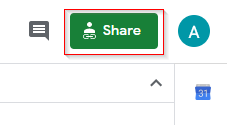 Step 3: In the new pop up window, click the Get shareable link text in the upper right hand corner

Step 4: Paste the copied URL anywhere (like in a notepad)

Step 5: Change the last part of the URL (after the last forward slash /) from edit?usp=sharing to export?format=pdf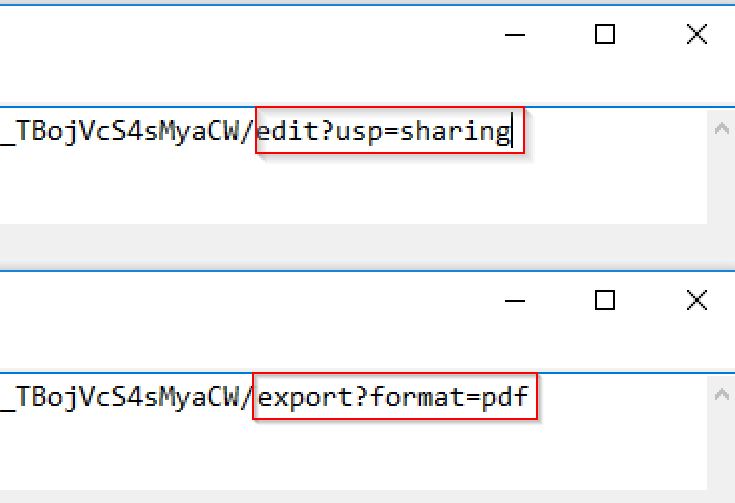 If you want to share as a CSV or another file format, simply change the format parameter like we've done below:
Comma-separated Values (CSV): export?format=csv
OpenDocument format (ODS): export?format=ods
Tab-separated Values (TSV): export?format=tsv
Microsoft Excel (XLSX): export?format=xlsx
HTML / Zip file (ZIP): export?format=zip
Step 6: Paste your new URL in a browser to test, if it downloads a PDF you're good to go!