How to Loop a YouTube playlist on Desktop
Playlists on YouTube actually have a loop button built in, but it's pretty easy to miss. Here's how to loop an entire playlist from the beginning directly on YouTube.
Step 1: If you don't already have a playlist of YouTube videos, find a few and add them to a playlist by using the Save option under each video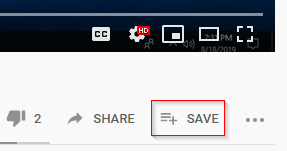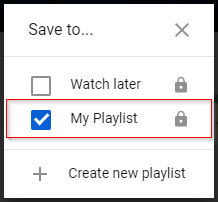 Step 2: Open your playlist and click the Play All button above the Playlist name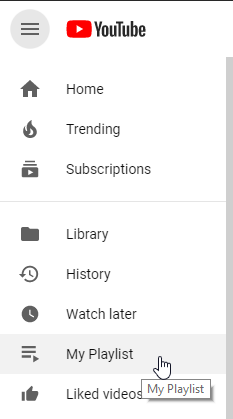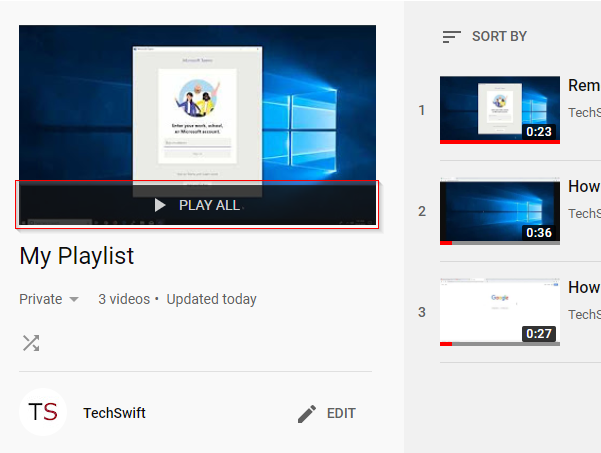 Step 3: On the playlist page, look at the right side of the screen for the playlist name and the videos underneath it

Step 4: Click the loop icon directly under the name of your playlist and above the list of videos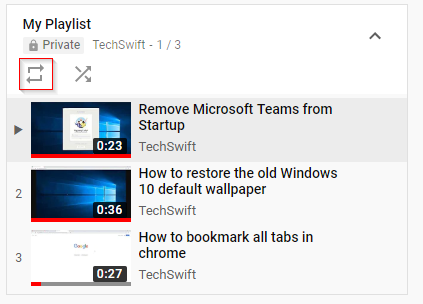 When loop is enabled, the repeat icon will turn to a blue color.

Your playlist should now repeat from the beginning when the last video has finished playing.
How to Loop a YouTube Playlist on Mobile
You can also create and loop playlists on mobile via the YouTube App. If you want to loop a single video you can create a new playlist and add only one video to it. When the playlist repeats, it will replay the only video in the playlist.
Step 1: Find a video you want to repeat in a playlist
Step 2: Tap the Save button at the bottom of the video and save it to a new playlist or an existing one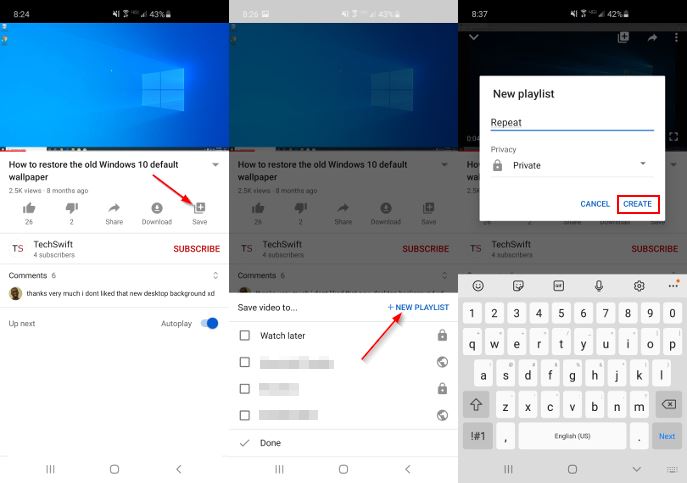 Step 3: Go back to the app's homepage and tap the Library button at the bottom right
Step 4: Select the playlist you added the video to and then tap the video to start playing it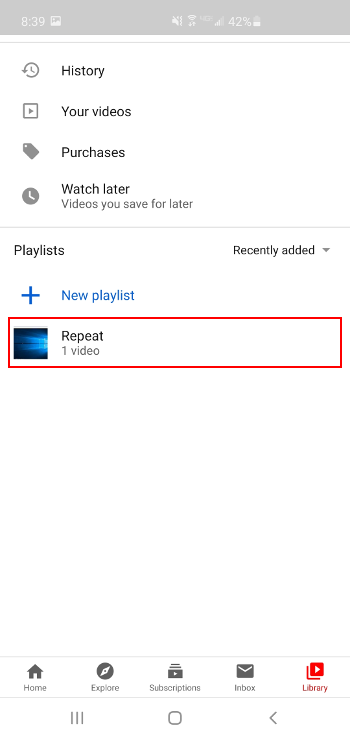 Step 5: While the video is playing tap the down arrow under the video and to the right of your playlist's name
Step 6: Tap the Repeat icon at the far left