If you use Chromecast to stream videos from your phone to your TV you may have noticed a "Resume on TV" notification coming from YouTube. This notification appears after pausing a YouTube video while on a wireless network where a Chromecast device is available for casting. While some might find this notification useful, others might find it a little annoying. Luckily YouTube makes it easy to disable this notification – here's how.
How to Disable YouTube's "Resume on TV" Notification
If the notification is currently showing, simply expand the notification (by tapping the small Arrow icon in the upper left corner of it) and then tap Turn Off.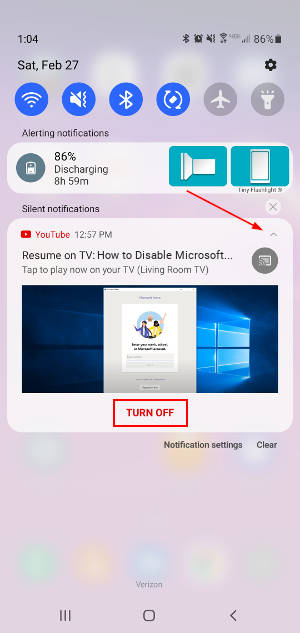 If you do not currently have the notification, then try disabling "Watch on TV" notifications in the YouTube app by following the steps in the section below.
How to Disable "Watch on TV" and Other YouTube Notifications
Open the YouTube app on your phone or tablet and tap the user icon in the upper right corner.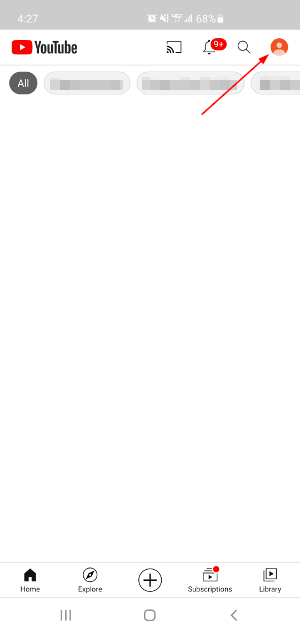 Tap Settings near the bottom of this menu and then Notifications in the new menu that appears.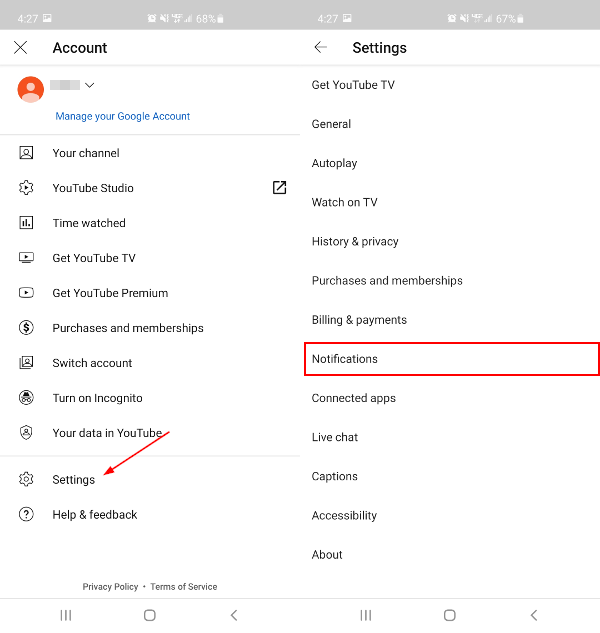 Scroll down and find the Watch on TV toggle. Tap the toggle to the right of it to turn off these notifications.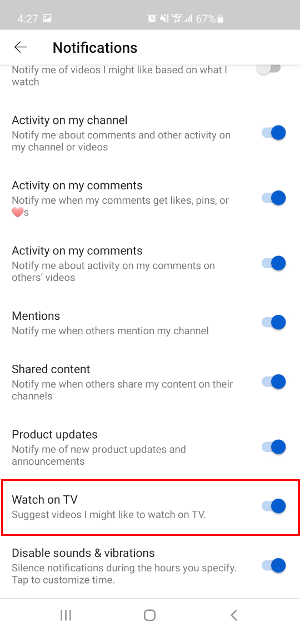 While you're in the notification settings, take a look at other notifications you may not want to see anymore. Below are a few of the notifications you can disable and what they do.
Scheduled digest – All YouTube notifications in a "digest" format that notifies you at a set time (tap to customize).
Subscriptions – Notifications from the channels you subscribe to. Use the Channel settings below this to customize which channels you receive notifications for.
Recommended videos – Notifications for videos YouTube thinks you might be interested in.
Activity on my channel / comments – Notifications for when someone comments on your channel or replies / likes / pins comments you've made.
You can even have YouTube stop sending notifications in a specified timeframe. The last option, Disable sounds & vibrations allows you to do just that. Simply toggle the option on and tap the label to set the timeframe YouTube should not send you notifications.