The seeking bar below each YouTube video makes it easy to skip through a video, but what if you want to seek in smaller intervals or even move frame by frame? Well, we've got good news for you, because YouTube allows you to do just that using keyboard shortcuts.
In this article, we'll show you some keyboard shortcuts you can use to move through a YouTube video frame by frame.
How to go Frame by Frame on a YouTube Video
YouTube does a pretty good job of making its available video controls easy to see, but there's a few advanced controls that are hidden behind keyboard shortcuts. There's quite of a few of them, which you can see by hitting Shift + ? while on the YouTube website.
Like how you can fast-forward and rewind videos, the secret to going through a YouTube video frame by frame is found within keyboard shortcuts. Specifically, the , and . allow you to move through YouTube videos frame by frame.
The , key will move a video backwards one frame, while the . key will, conversely, advance a video forward one frame. You can press these keys multiple times for quicker frame traversal, or hold them down to make it even faster.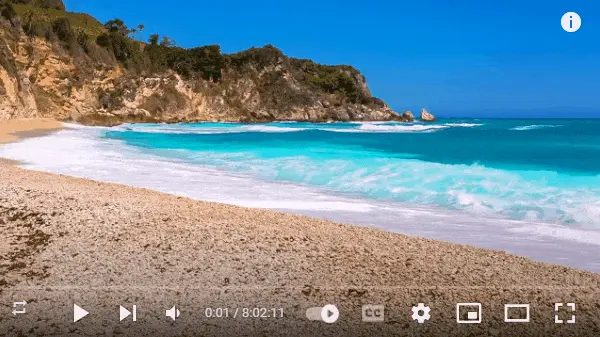 Can you Move Frame by Frame in the YouTube Mobile App?
Unfortunately, at the time of writing, you can't move frame by frame in the YouTube mobile app on Android or iPhone. This applies to any device that uses the YouTube mobile app, whether that be a phone or tablet.
The feature is simply missing from the mobile version of YouTube, so you'll have to hop over to a PC and pull the video up there. From there, you can use the instructions above to move frame by frame through the video.
Final Thoughts
YouTube's keyboard shortcuts allow you to do some pretty neat things. We just wish it was a little more obvious that they even exist.
Did you know you can also fast forward and rewind YouTube videos in five or ten second intervals using them?