With the Text-to-Speech (TTS) command in Discord, /tts, members of a server can send a message that is read aloud to other server members in a channel. While this command has it's uses, it's also easy for trolls to take advantage of. Anyone familiar with Twitch streamers that use text-to-speech knows just how wrong this kind of thing can go. Luckily, Discord allows you to disable TTS for yourself or an entire server – here's how.
How to Disable Text-to-Speech Playback in Discord
Disabling this setting will make Discord no longer play any messages that are sent using the /tts command. This setting only applies to your client. If you're looking to disable TTS for an entire server then continue on to the section below.
In Discord, click the gear icon next to your name in the lower left corner.

Under App Settings on the left, click Text & Images.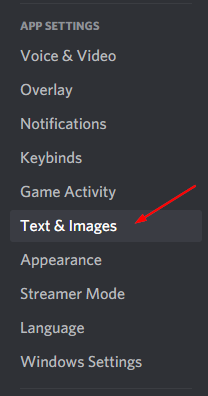 On the right, under Text & Images, Click the switch next to Allow playback and usage of /tts command to disable it.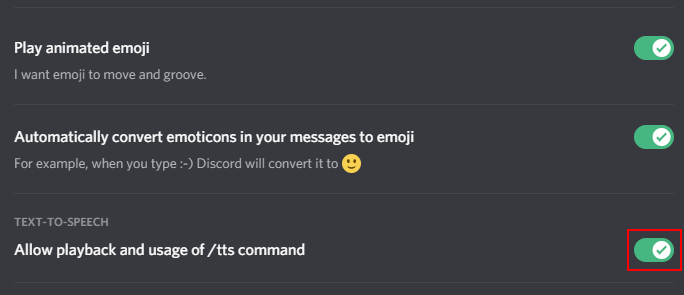 How to Disable TTS for Everyone in a Discord Server
You'll need to be a server admin to change this setting.
In Discord, click the name of your server at the upper left corner and select Server Settings.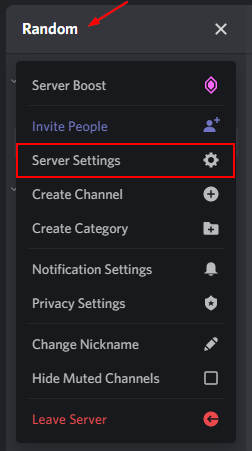 Select Roles under the name of your server on the left.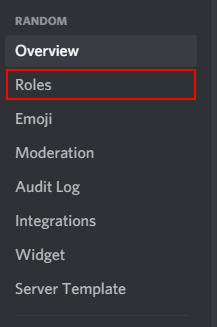 Make sure the @everyone role is selected and then scroll down the page until you find the Text Permissions section. Under this section, click the switch to the right of Send TTS Messages to disable it.