With Google Sheets you can create and manage spreadsheets for free as long as you have a Google account. Sheets, and most Google Docs, can be accessed, created, and modified all from your web browser. This makes it easy to access your documents from wherever you are with any device.
Sometimes though, you need to have a copy of your files locally available on your device. Luckily, Google Sheets makes it super easy to download files. Here's how to do it!
How to Download a File from Google Sheets
Step 1: Navigate to Google Sheets and open the document you wish to download

Step 2: Click the File tab, hover over Download, and then select the file format you wish to download the document as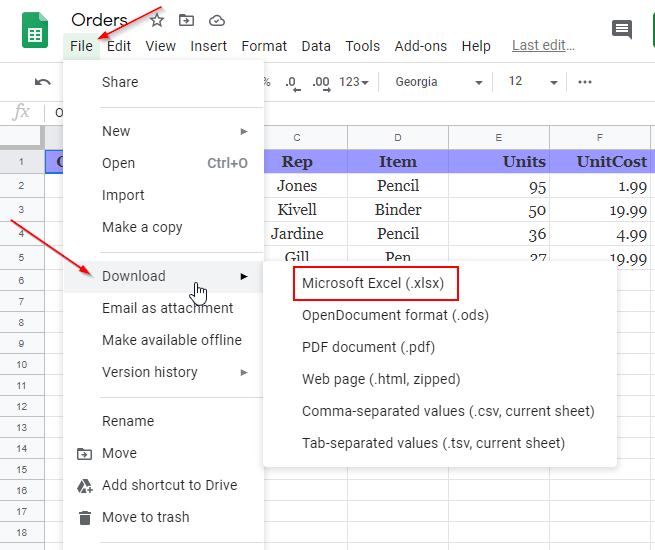 After downloading, the file will be in your Downloads folder. You can modify it as your please or send it off as an email attachment.
Please note that changes you make to the version you downloaded will not sync with the version in Google Sheets. You'll have to re-upload the file if you make changes.
Final Thoughts
If you're downloading excel sheets just to email them to colleges / coworkers, did you know you can also share them as a link?