Storing files in the cloud is a great way to make sure your documents are safe and secure. With cloud storage, your files are accessible from anywhere with an internet connection and you don't have to worry about losing data if your computer's hard drive fails.
Dropbox is a great solution for cloud storage, and their free basic plan is perfect for personal use. Dropbox also provides a desktop app that makes accessing your Dropbox even easier. It creates a synced folder in your file explorer where you can manage your Dropbox. It also comes with some notifications enabled that can be helpful for some but annoying for others. Here's how to disable Dropbox notifications and enable only the notifications you want.
How to Disable Dropbox Notifications in Windows 10
Step 1: Click the Dropbox icon at the far bottom right of your task bar (you may need to click the up arrow to show hidden icons first)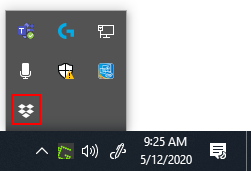 Step 2: Click your Profile picture at the upper right of the Dropbox window that appears and then select Preferences...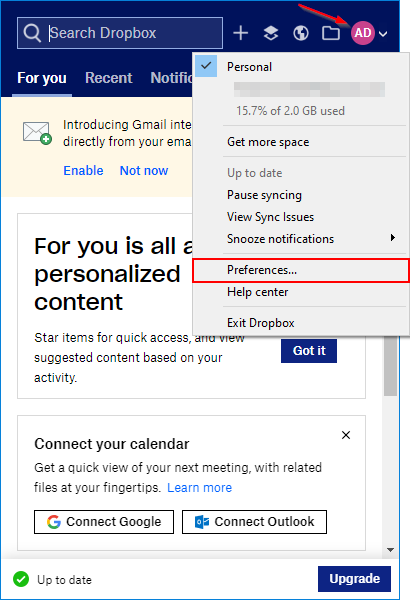 Step 3: Click the Notifications tab and un-check the notifications you want to disable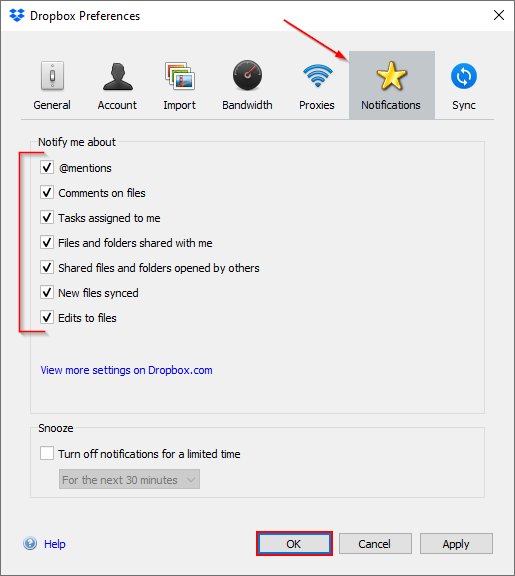 Make sure you click OK when you're done customizing the notification settings.