In May of 2019, Microsoft introduced the Windows light theme in a Windows update. The introduction of this new theme also introduced a new, lighter, default Windows 10 wallpaper.
Unfortunately this update also completely removed the original, darker, background that many of us have become accustomed to. Luckily someone uploaded a 4k version of this wallpaper to Imgur and we're here to show you how to restore it.
You can also download this wallpaper in various resolutions thanks to a user over at the Windows 10 Forums. If you're unsure of which resolution to use, just use the 4k version at the Imgur link above.
At a Glance
Click this Imgur link
Right click anywhere on the image and click Save image as... and save it to your Desktop
Find the image on your desktop, right click it and choose `Set as desktop background`
Video: How to Restore the Old Windows 10 Default Wallpaper
How to Restore the Old Windows 10 Default Wallpaper
Step 1: Open this Imgur link and save the image to your desktop.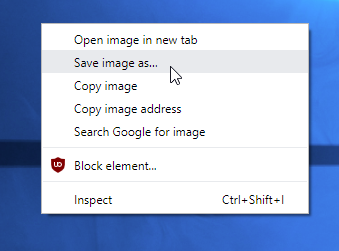 Step 2: Go back to your desktop and find the image you just saved. Right click it and choose Set as desktop background.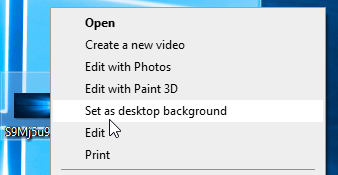 Your desktop wallpaper should now be back to the original Windows 10 wallpaper.
Windows 10 Wallpapers Location
Another option you may have, if you have access to another Windows 10 computer that has not yet received the update, is to pull the original image from that computer's windows wallpaper directory.
You can do this by navigating to the C:\Windows\Web\4K\Wallpaper\Windows directory on the older Windows 10 version PC and copying over the img0_3840x2160.jpg file to the updated computer. I'd recommend using something like Dropbox to do this but you could just as easily use a USB stick.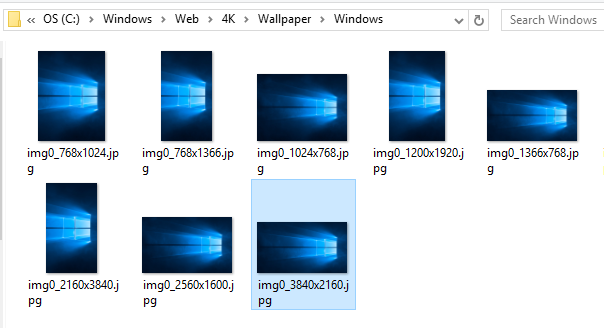 Once you have the original file copied over to the computer with the update, simply right click and set it as your desktop background like shown in this tutorial with the copy from Imgur.
A user over at the Windows 10 Forums retrieved these images and uploaded them for others to use. You can download these instead of copying them over from an older computer.
Final Thoughts
On the topic of frustrating changes Microsoft has made this year, have you suddenly started seeing a program called Microsoft Teams startup when you turn on your computer? If so, and you find that it annoys you, we have an article on how to remove it from your startup processes.