Microsoft Teams offers a lot when it comes to searching chat messages. Over time though, your search history can get a little cluttered and may need to be cleaned up. There's no button to clear the history but there is a work around. Continue reading to find out how to clear the search history in Microsoft Teams.
How to Clear Microsoft Teams Search History
Unfortunately, at the time of writing, there is no built in option to clear the search history in Teams. There is however a work around that's just as easy! All you need to do is sign out and back in to Teams.
Step 1: Click your profile picture at the top right and then click Sign out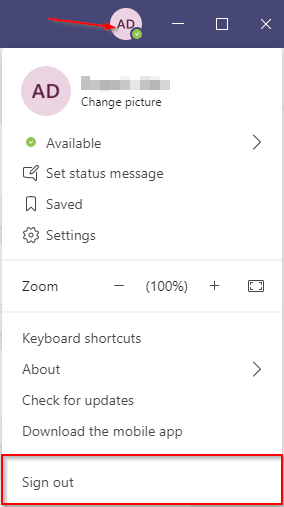 Step 2: Launch Microsoft Teams again and sign in
All previous searches should now be deleted.