If Google Chrome appears to be missing the address bar, try following the steps below to restore it.
The Address bar Might be Hidden by Full Screen Mode
Many browsers, including Google Chrome, allow you to full screen web pages. It's extremely easy to accidentally press the button and end up with a "missing" address bar.
Just hit F11 on your keyboard to exit full screen. You can also move your mouse to the top of the window and click the X circle that appears.

Google Chrome Might not be Responding
It's possible that Chrome has locked up and will need to be stopped in the Task Manager.
Step 1: Open the Task Manager with Ctrl + Alt + Del or right click the task bar and select Start Task Manager
Step 2: In the Processes tab, locate Google Chrome under Apps and click it

Step 3: Click the End task button (this should close Chrome)
Relaunch Chrome and see if the address bar is no longer missing.
Restore Address bar by Reinstalling Google Chrome
Your Google Chrome installation might have somehow become corrupt. Reinstalling the application should reset everything to default and restore any corrupt files.
Step 1: Click the Start button and type Add or remove programs then click the Add or remove programs setting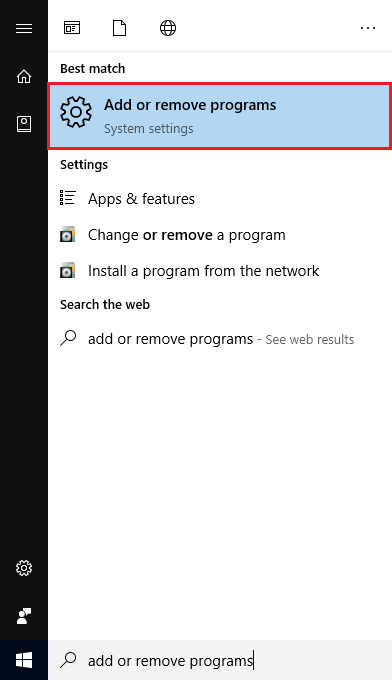 Step 2: Locate Google Chrome, Click it, and then click the Uninstall button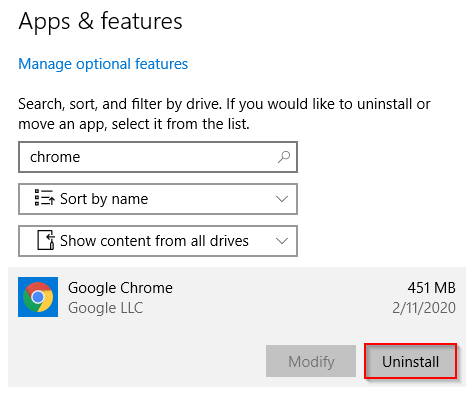 Step 3: Download and reinstall Google Chrome by following the on screen prompts