How to fix "All merged cells need to be the same size" error in Excel when trying to sort data.
How to share a Google Sheets or Google Docs file as a PDF, CSV, TSV, ODS, HTML, and other file formats as downloadable or viewable link.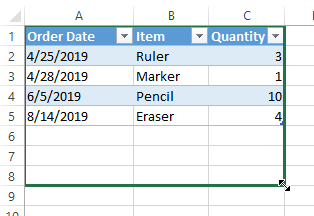 How to extend a table in excel. 4 easy ways to extend an excel table. Extend by typing, dragging, table tools, and right click insertion.