NordVPN is packed full of features that keep your privacy safe and secure. Ad blocking with CyberSec is one of our favorite features. Who needs browser extensions when you can protect your privacy with NordVPN and block ads at the same time?
Does NordVPN Block Ads?
It sure does! NordVPN has a built-in ad blocker called CyberSec. CyberSec is a DNS based ad blocking solution that blocks ad trackers and known malicious websites. NordVPN with CyberSec is one heck of a privacy protection and cyber security package. With Nord's mobile app you can even bring ad blocking to your Android or iOS devices!
Why Should I Block Ads?
Faster load times
Stop annoying ads
Privacy protection
Prevent malware
Some websites load multiple ads on a single page every time someone visits it. This means that your browser must load the content of the page as well as all of the advertisements. This can result in page load times being significantly higher. You're also loading more data than you need to and for those on limited data plans – this can add up. Data usage concerns are especially true for annoying pop-up and video advertisements.
Many advertisers also employ tactics that track your browsing behavior and build a digital profile on you. They then use this information to show targeted advertisements.
Ad blocking software also protects you from malicious advertisements designed to distribute malware. This technique is known as "malvertising" and hackers use it as a way to infect users simply browsing the web.
How to Enable CyberSec Ad Blocking with NordVPN
If you don't already have NordVPN, now is a better time than ever. With Nord's recent major upgrade, Nord Lynx, speeds are faster than ever before. NordVPN also delivers military grade encryption, 24/7 support, a list of super useful features – like a customizable kill switch, and even provides a 30-day money-back guarantee. With NordVPN and CyberSec you can protect your privacy online and keep advertisers at bay on desktop and even mobile!
Windows
Step 1: Open NordVPN and click the Gear icon at the upper right corner to open settings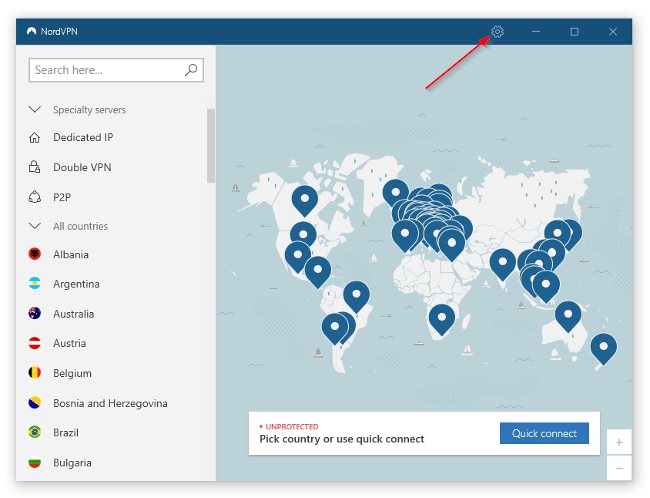 Step 2: In the General section, click the toggle switch next to CyberSec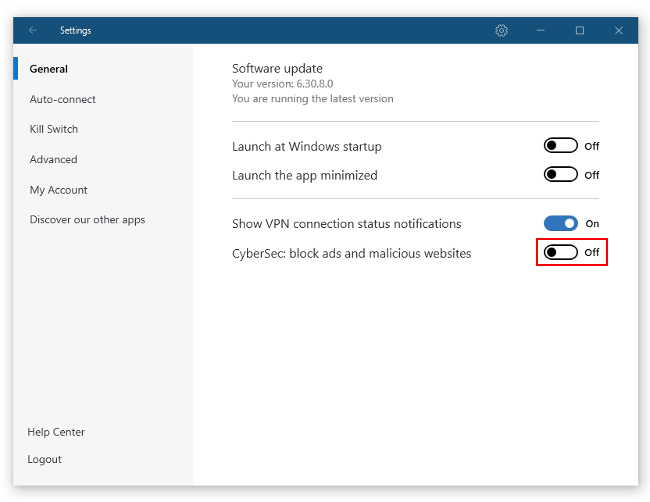 Android
Unfortunately the version of NordVPN on the Google Play store does not support ad blocking. To get CyberSec working on your Android device, you'll have to download the .apk version on NordVPN's website.
Step 1: Open the NordVPN app and tap the Gear icon at the upper left corner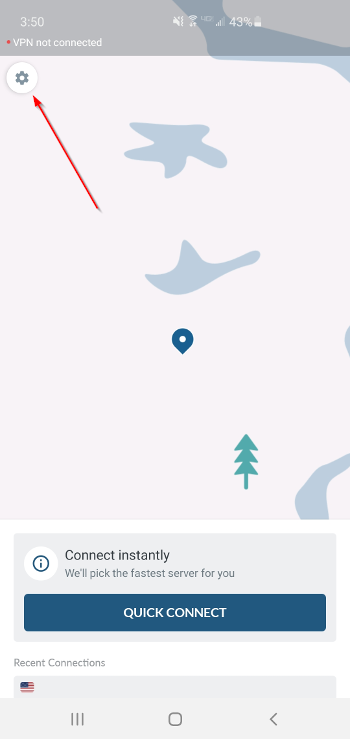 Step 2: Tap CyberSec to enable / disable it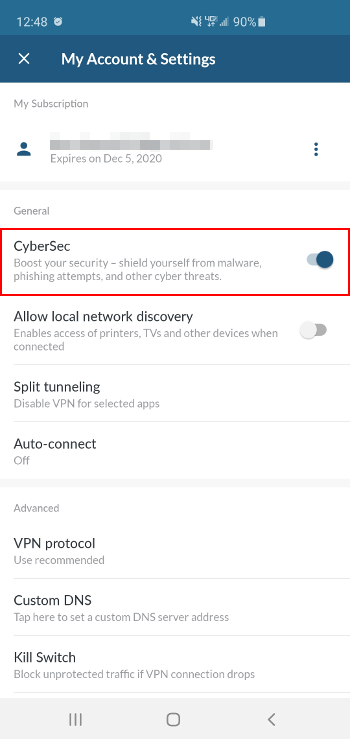 iPhone
Step 1: Open the NordVPN app and tap the Gear icon at the upper right corner
Step 2: Tap CyberSec to enable / disable it
Linux
You can enable / disable NordVPN's CyberSec via the terminal in Linux with the following commands.
nordvpn set cybersec on
nordvpn set cybersec off