Google Chrome's user profile management is a nice feature that helps keep your browsing data in one place. Sometimes though, you need to browse without this data syncing to a Google account. Guest mode is a feature that allows you to do just that. It's especially useful for situations where someone needs to use your computer or when you're using a public device. Here's how to browse as a guest in Google Chrome.
How to Browse as Guest in Google Chrome
Step 1: Open Google Chrome
Step 2: At the upper right hand corner, to the right of the address bar, click the icon for the signed in user
Step 3: Select Guest under Other people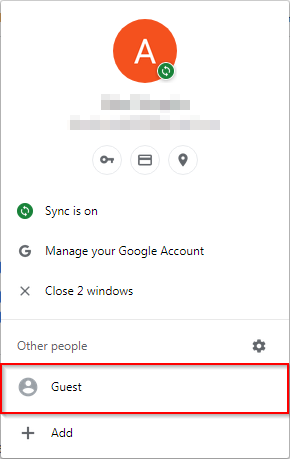 This should open a new window with a message explaining that you're now in browse as guest mode.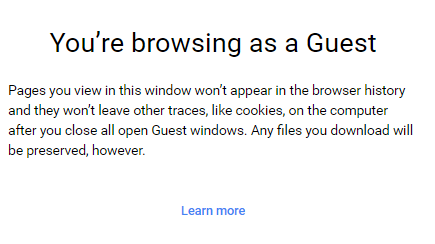 To quit browsing as a guest, simply close the guest window and return to the original Chrome window.
Conclusion
Enabling Chrome's guest mode is incredibly easy. It's a great way to keep your data, and your friends data, separate when they need to use your computer. Without guest mode, things like your form autofill data might get junked up with incorrect information. If you're someone who uses shared computers often (like in a library or at school) guest mode might be your new best friend.