Having a balanced work-life is incredibly important, especially in a society that's always online. Sometimes you just need to unplug and take a break for a while. With Google Calendar's auto decline feature, it's incredibly easy to do just that.
Note: Most of these setting are only available within the G Suite version of Google Calendar.
How to Set an Out of Office to Auto Decline Events in Google Calendar
Step 1: Open calendar.google.com in a web browser
Step 2: Click the Create button at the upper left (like you would when creating any other type of event)
Step 3: In the event creation window, click the Out of office tab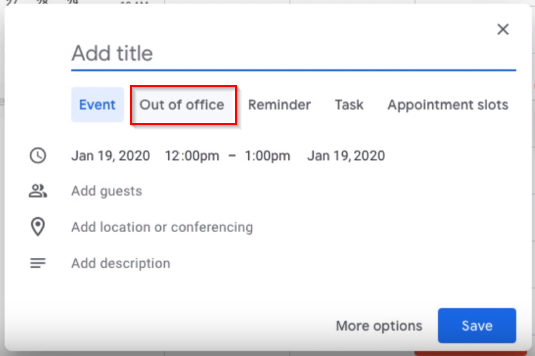 Step 4: Add a title (optional) and select a date range that Google Calendar should auto decline invites for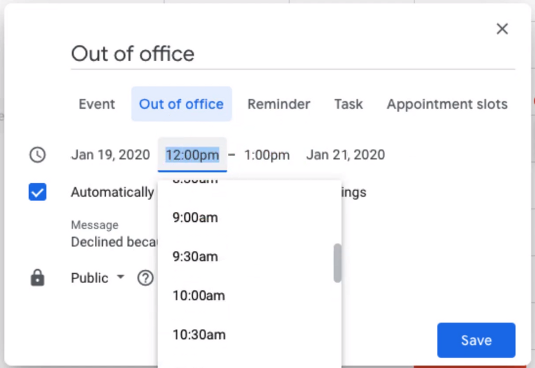 Step 5: Make sure that the Automatically decline new and existing meetings checkbox is checked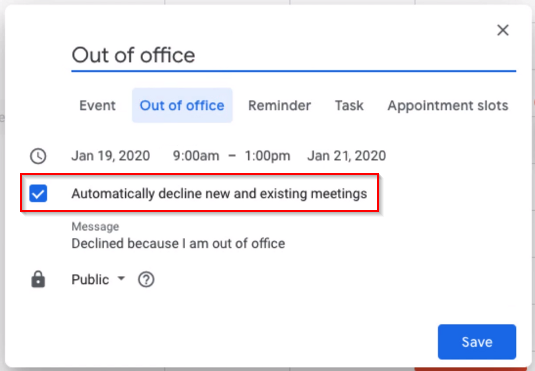 You should also fill out the Message field directly underneath the checkbox. This is the message the invitee will receive when the meeting is declined.
Step 6: Click Save
Your Google Calendar should now decline meetings and events for the specified date range.
How to Setup Working Hours in Google Calendar
Google Calendar can also auto decline meetings outside of your working hours. Here's how to make sure they're enabled and configured correctly.
Step 1: Open to calendar.google.com in a web browser
Step 2: Click the gear icon at the upper right hand corner and select Settings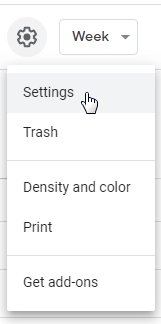 Step 3: On the left hand side of the page, click Working Hours under General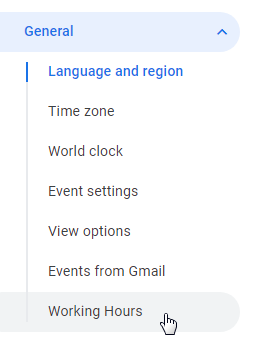 Step 4: Ensure that the Enable working hours checkbox is checked and configure your working hours accordingly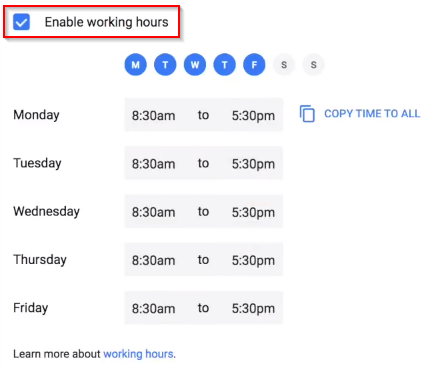 The settings will save on their own.