Securing your router is extremely important, especially when you're on a limited data plan. You don't want your neighbors connecting to your WiFi and chewing up your data. You also want to keep malicious users off your network.
If your router came with a default password set, you're still not secure. These default passwords are usually generic and can easily be guessed or looked up online. Here's how to change the WiFi password on a Verizon Jetpack MiFi.
How to change the WiFi password on the Verizon Jetpack MiFi
The below steps should be applicable to the MiFi 7730L, 6620L, and 5510L.
Before continuing any further, make sure that you're connected to your MiFi wireless network. Some of the links below will not work if you're not connected.
Step 1: Click this link to access the Admin Web Interface

If that link doesn't work, try typing 192.168.1.1 into the URL box and hitting Enter on your keyboard. If you're still not seeing a Verizon branded page, you may not be connected to your MiFi device's wireless network.
Step 2: Click the Sign In button at the upper right hand corner of the page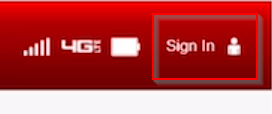 Step 3: Sign in with your admin password
If you don't know the admin password, go back to your Jetpack device and select the WiFi Name and Password or Wi-Fi Name/Password option on the display. By default the admin password is the same as the WiFi password.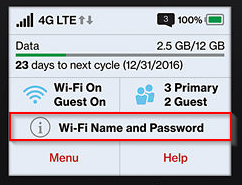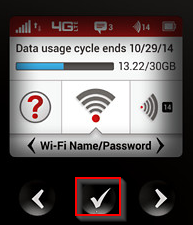 Step 4: Click Jetpack Settings on the left hand side

Step 5: Click the Wi-Fi tab under the Jetpack Settings label

Step 6: Type your new desired password into the Wi-Fi Password field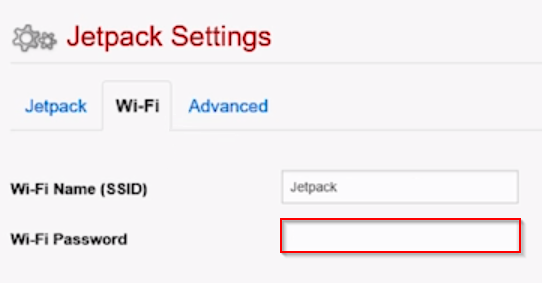 Step 7: Click the Save Changes button at the bottom right to save your new password
Your Jetpack MiFi wireless password should now be changed. You can verify this by disconnecting from the wireless network and reconnecting with the new password.