Some time earlier this year, Microsoft pushed Microsoft Teams in a windows update. Not only that, they also enabled it on startup and even included a self installer that re-installs it if you remove it. If Microsoft Teams keeps showing up on your computer, even after you've uninstalled it, try following the steps below to finally uninstall Microsoft Teams once and for all.
How to Uninstall Microsoft Teams
Step 1: Click the Start button and then click the gear icon for Settings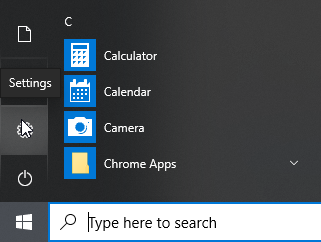 Step 2: Click Apps in the Settings window

Step 3: Type "Teams" in the search bar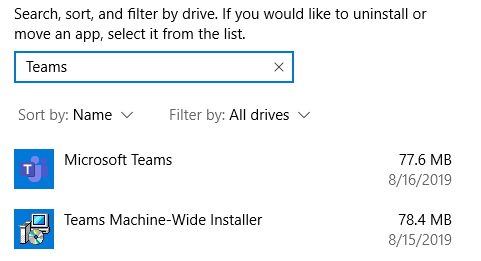 Step 4: Uninstall both Microsoft Teams & Teams Machine-Wide Installer


Microsoft Teams should now be uninstalled from your computer and no longer automatically install itself.
This guide covers how to completely remove Microsoft Teams from your computer. If you think you might some day use Microsoft Teams, you might be looking for a less permanent approach. Luckily, we also have an article for simply preventing the program from starting when you start your computer.
MS Teams isn't a bad piece of software, it's just the strange and frustrating approach that Microsoft took in implementing it.