Chrome's autofill is an awesome feature that makes the tedious task of filling out online forms just a little bit less tedious. Unfortunately though, sometimes it can capture unintended data containing typos or other incorrect information. Once it gets out of hand, it might be time to consider if you should delete your autofill data in Chrome.
Please note that this guide discusses deleting all autofill data from all time! Following this tutorial will result in all of your autofill data being removed.
We may create a topic on deleting only unwanted autofill data in the future and will link it here.
How to delete autofill data in Chrome: The Steps
Step 1: In Google Chrome, hit Ctrl + H on your keyboard.
Alternatively, click the 3 vertical dots in the upper right hand corner of Chrome.
Hover over History and then click History in the new menu that appears.
Step 2: In the menu on the left hand side of the History page, click clear browsing data.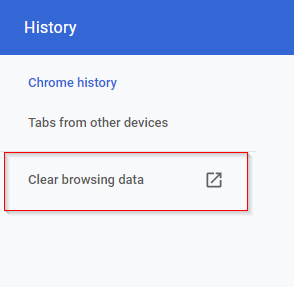 Step 3: In the Clear browsing data window, click the Advanced tab.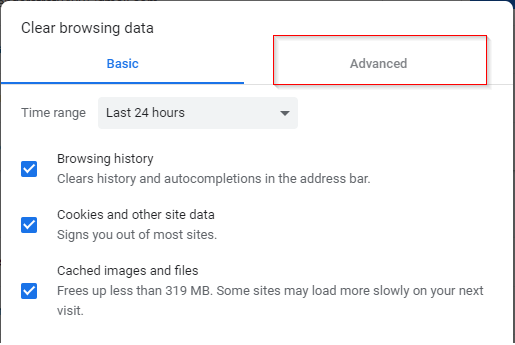 Step 4: Change the Time range drop down to All time and check the Autofill form data box (you may need to scroll down some to see it).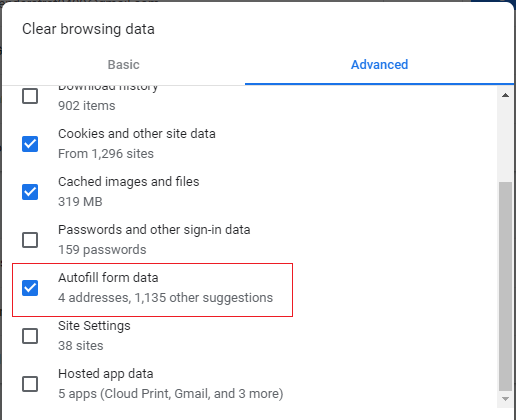 Note: Before you move on, make sure you've checked only the boxes for data you actually want to delete.
Step 5: When you're absolutely sure you're ready, click the Clear data button.